As the temperature drops, there is nothing more comforting than curling up in a cozy bed with a warm and soft comforter. If you're in the market for a new comforter to keep you warm on cold nights, InnMattress has got you covered. Here is our comprehensive buyer's guide to some of the best comforters available: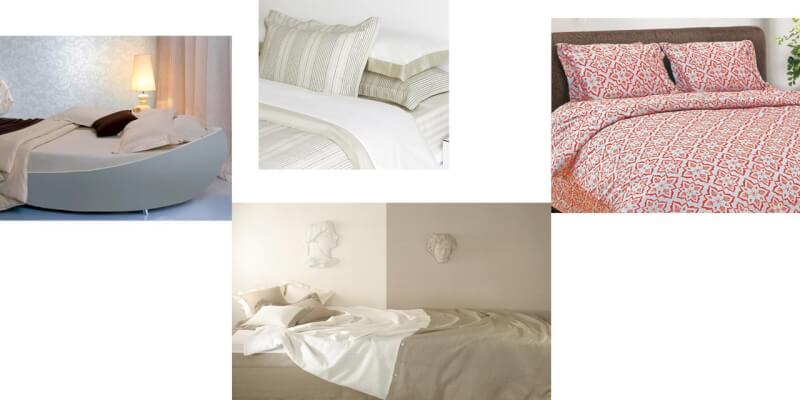 How to Choose the Perfect Comforter
Before we dive into our top picks for the best comforters, let's first take a look at how to choose one that's right for you.
Types of Fill
Warmth Level
Light-weight
Medium-weight
Heavy-weight
Size
Make sure your comforter fits your bed properly by checking dimensions before purchasing.
Choosing the perfect comforter involves considering the type of fill, warmth level, and size that best suit your needs. Once you've determined these factors, you can confidently purchase a comforter that will provide you with a cozy and restful sleep.
For more information on mattresses and sleep accessories, explore our other articles:
Remember, your sleep quality is essential to your overall well-being. So, invest in a comforter that provides the perfect balance of warmth, comfort, and durability. Sweet dreams!
Our Top Picks: Best Comforters for a Perfect Night's Sleep
We've done the extensive research and testing for you, and we're excited to share our top comforter picks. These comforters provide exceptional comfort, warmth, and coziness, ensuring you have a great night's sleep.
The Cloud Comforter by Brooklinen
The Cloud Comforter from Brooklinen is made from 100% hypoallergenic microfiber material that feels like you're sleeping on clouds. It's available in multiple sizes and offers light or all-season weights, catering to various preferences and climates.
The Classic Down Duvet Insert by Parachute
Parachute's Classic Down Duvet Insert boasts high-quality down fibers that provide superior insulation while remaining lightweight. It's perfect for year-round use and offers a comfortable sleep experience.
The Hutterite Goose Down Canadian Winter Comforter by Canadian Down & Feather Company
Filled with premium white goose down sourced from Canada, the Hutterite Goose Down Canadian Winter Comforter offers unbeatable warmth during cold winter months. This luxurious comforter ensures you stay warm and cozy all night long.
The Super Fluffy All Seasons German Batiste Goose Down Comforter by Plumeria Bay
Experience luxurious comfort with the Super Fluffy All Seasons German Batiste Goose Down Comforter by Plumeria Bay. The 920-fill power Siberian goose down, encased in a silky-smooth batiste cotton shell, creates an incredibly fluffy yet warm comforter suitable for all seasons.
Our top comforter picks provide a variety of options to suit your personal preferences and needs. Whether you're looking for lightweight warmth or ultimate coziness, there's a comforter in this list that's perfect for you. So, get ready to snuggle up and enjoy a blissful night's sleep with one of these luxurious comforters. Happy sleeping!
Conclusion
Finding the right comforter can be a daunting task, but with our buyer's guide and recommendations, you're sure to find one that meets your needs. Keep in mind factors like warmth level, fill type, and size when making your decision. Stay cozy all winter long with the perfect comforter!
FAQs
What is the warmest type of comforter for cold nights?
Answer: Down comforters are generally considered the warmest type of comforter for cold nights. They provide excellent insulation and trap body heat, keeping you cozy throughout the night.
How do I choose a comforter with the right warmth level?
Answer: Look for a comforter's fill power to determine its warmth level. A high fill power means more insulation and greater warmth, while a lower fill power will be lighter weight and cooler.
Can I use a duvet cover with my new comforter?
Answer: Yes! Duvet covers are an essential accessory for any comforter as they protect your investment from spills, stains, and wear-and-tear. Plus, they come in various styles so that you can change up your bedroom decor whenever you like!