If you're an Airbnb host, you know how important it is to provide your guests with a comfortable and clean place to sleep. One of the best ways to ensure that your mattresses stay clean and hygienic is by using mattress protectors. But with so many options on the market, it can be hard to know which ones are worth buying.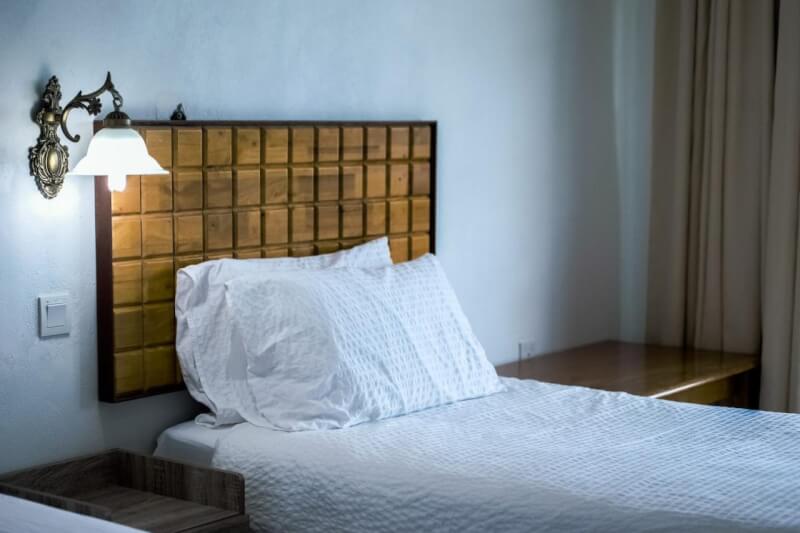 After conducting extensive research and testing, we've narrowed down the top 10 best mattress protectors for Airbnb hosts in 2023.
What Is a Mattress Protector?
Before diving into our list of top picks, let's first talk about what exactly a mattress protector is. A mattress protector is essentially a cover that goes over your mattress to help keep it clean and protected from spills, stains, and other potential hazards.
Mattress protectors come in a variety of materials including cotton, polyester, vinyl, and more recently bamboo or Tencel® – all designed to provide various levels of protection against moisture damage as well as allergens like dust mites.
How We Chose Our Top Picks
To determine our top picks for the best mattress protectors for Airbnb hosts this year, we considered several factors based on both consumer feedback and expert opinions:
Material quality
Durability
Easy-to-clean features (e.g. machine-washable)
Hypoallergenic properties
Water resistance
After researching dozens of different brands and models across these categories, we selected our top choices based on affordability without compromising quality.
Our Top 10 Best Mattress Protectors for Airbnb in 2023
Linenspa Waterproof Encasement Mattress Protector
The Linenspa Waterproof Encasement Mattress Protector offers premium protection against liquids thanks its waterproof membrane layer allowing no fluid seepage. It's also hypoallergenic and machine-washable.
SafeRest Premium Hypoallergenic Waterproof Mattress Protector
SafeRest is specifically designed to protect against allergens, dust mites, fluids and urine, with its vinyl-free construction making it both safe for your health and environment-friendly. This protector is even backed up by a 10-year warranty.
SureGuard Encasement Mattress Protector
This waterproof mattress protector from SureGuard offers superior protection against liquids as well as allergens like pollen, pet dander or any other harmful particles that might be present in the air. It's made of soft cotton terry surface with breathable waterproof membrane providing without noise or crinkle sound when used .
Luna Premium Hypoallergenic Zippered Bed Bug Proof Mattress Encasement
Luna mattress encasements are constructed from cozy cotton terry outer layers but lined with a hypoallergenic membrane layer designed to stop bed bugs efficiently while remaining water-resistant.
PlushDeluxe Premium Bamboo Mattress Protector Cover
PlushDeluxe offers one of the most comfortable yet protective mattress covers around thanks to its blend of bamboo fiber fabric which provides natural temperature regulation and moisture-wicking properties keeping you cool throughout the night.
Hospitology Products Sleep Defense System – Zippered Mattress Encasement
Hospitology Products Sleep Defense System offers advanced level protection against bedbugs' intrusion, nuisance pests alongside stains and fluids creating an impenetrable barrier between messy spills all whilst remaining breathable overnight.
Hanna Kay Premium 100% Waterproof Bamboo Mattress Protector
The Hanna Kay premium 100% waterproof bamboo mattress protector features a luxurious bamboo rayon top layer which wicks away moisture for added comfort & breathability while guarding your linens from unpleasant spills below.
Utopia Bedding Premium Zippered Waterproof Mattress Encasement
This waterproof mattress encasement from Utopia bedding features a 100% microfiber cover and full zippered enclosure to completely protect your bed from fluids, stains, dust mites or allergens for easy cleaning.
Zen Bamboo Ultra Soft Fitted Bamboo Mattress Pad Protector
The Zen Bamboo mattress pad protector is made from premium quality bamboo that not only protects your mattresses but also provides superior comfort with its ultra-soft top layer fabric giving you an extra layer of cushioning as a bonus.
SleepTite by Malouf Omniphase® Phase Changing Mattress Protector
SleepTight by Malouf offers next-level temperature control with their Omniphase phase-changing technology – this mattress protector draws heat away when you get too warm and releases it back to keep you comfy all night long.
Conclusion:
Investing in a high-quality mattress protector is critical if you want to keep your guests happy while reducing the cost of replacing mattresses over time. Our top picks for the best mattress protectors for Airbnb hosts offer protection against spills, stains, allergens and even bed bugs. With so many options available on the market today, finding the perfect one can be challenging. However, our reviewed list of top-rated products should help narrow down your choices to choose what's right for both your wallet and business requirements!
FAQs
Why do I need a mattress protector for my Airbnb?
Answer: A mattress protector is essential for your Airbnb because it protects the mattress from spills, stains, and other forms of damage that can occur during guest stays. A high-quality protector also helps keep the mattress clean and hygienic by preventing dust mites, allergens, and other particles from accumulating on its surface.
What features should I look for in an Airbnb mattress protector?
Answer: When choosing a mattress protector for your Airbnb, you should look for one that is waterproof or water-resistant to protect against spills and stains. The protector should also be hypoallergenic to prevent allergic reactions among guests with sensitive skin or allergies. Other important features include ease of installation and removal, durability, breathability (to prevent overheating), and compatibility with different types of mattresses.
How often should I replace my Airbnb's mattress protectors?
Answer: Ideally, you should replace your Airbnb's mattress protectors every time a new guest arrives to ensure optimal cleanliness and hygiene. However, if the protector shows signs of wear or tear (such as holes or rips) before then, it is recommended to replace it immediately to avoid damaging the underlying mattress.