As a host, one of the most important things you can do to ensure your guests have a comfortable and memorable stay is to provide them with a top-quality mattress. A good night's sleep is essential for a guest's overall experience, and investing in a high-quality mattress can help elevate your hospitality game.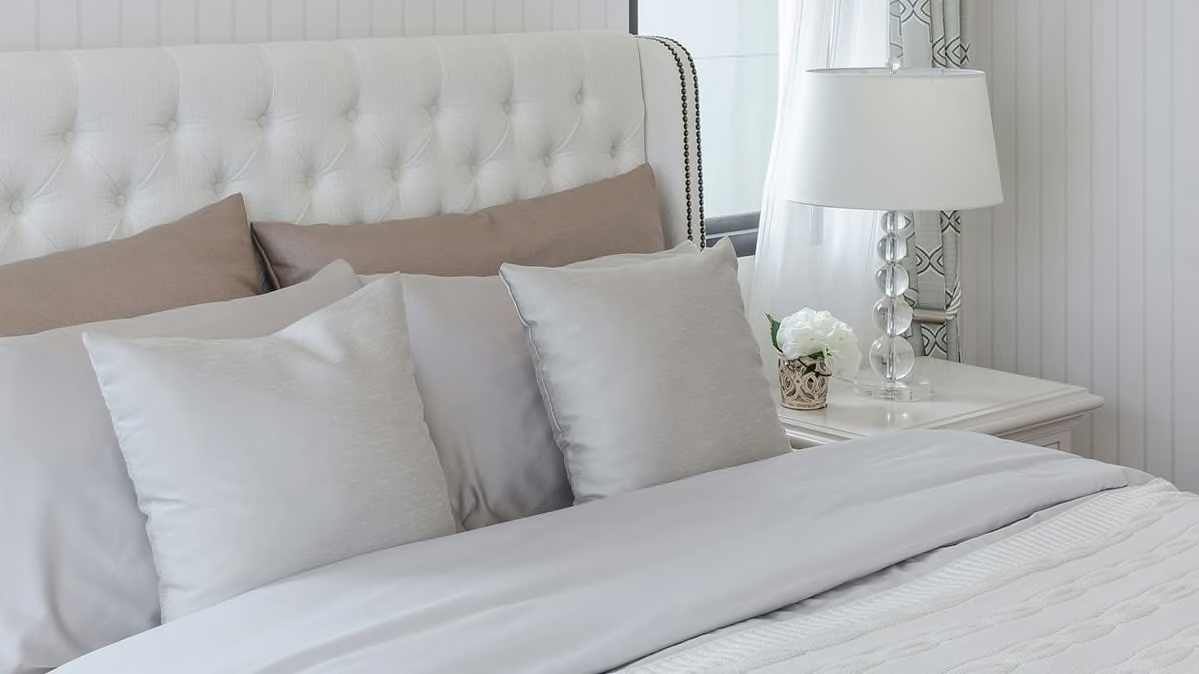 At InnMattress, we've tested dozens of mattresses to find the best ones on the market. Based on our research and user feedback, we've compiled this list of the top 10 guest room mattresses that are sure to make any visitor feel welcomed.
1. Saatva Classic
The Saatva Classic is an excellent choice for those who want to offer their guests luxury-level comfort without breaking the bank. This hybrid mattress has individually wrapped coils that contour to each sleeper's shape, providing targeted support and pressure relief. The Euro pillow-top adds extra cushioning for added comfort.
2. Casper Wave Hybrid
For those looking for a more modern option, the Casper Wave Hybrid offers exceptional comfort and support thanks to its five-layer construction that includes foam layers infused with gel pods that help regulate temperature while also relieving pressure points.
3. Leesa Original
The Leesa Original is made from three layers of foam designed for maximum airflow, so it stays cool throughout the night regardless of how hot it gets outside or inside your home during summer months when A/C isn't available in every room – perfect if you live in warmer areas or have visitors coming during hotter months! It's also great at isolating motion transfer- which means uninterrupted sleep even if your guest bed partner moves frequently through the night.
4. Helix Midnight Luxe
The Helix Midnight Luxe is an excellent all-around option with its hybrid design made up of individually wrapped coils topped by memory foam divided into specific zones to provide targeted pressure relief and support – perfect for guests with different sleep styles or body types.
5. Tuft & Needle Mint
The Tuft & Needle Mint is another excellent option if you're looking for a mattress that will keep your guests cool throughout the night. Its unique Adaptive Foam technology provides the perfect balance of comfort and support, while also helping regulate temperature.
6. Birch Natural Mattress
If sustainability is important to you, consider the Birch Natural Mattress. This eco-friendly mattress is made from natural materials such as organic wool and cotton, which lend this hybrid its supportive qualities without emitting harmful chemicals found in synthetic foams.
7. Brooklyn Bedding Aurora
The Brooklyn Bedding Aurora's innovative construction makes it an ideal choice for those who want to offer their guests a luxurious sleeping experience without sacrificing support or comfort. The hybrid design features copper-infused foam layers which aid with heat dissipation, making it optimal for hot sleepers.
8. Avocado Green Mattress
Another eco-friendly option on our list is the Avocado Green Mattress – this all-natural latex bed has been handcrafted using sustainable materials like GOTS-certified organic cotton and OEKO-TEX certified wool; free of pesticides, herbicides or other harmful toxins that can affect air quality differently in varied climates too! Additionally offers two firmness options depending on how your guest prefers to sleep.
9. Nest Alexander Signature Hybrid
For those with chronic pain issues visiting give them extra attention towards health benefits' offering mattresses like Nest Alexander Signature Hybrid: featuring zoned lumbar support within its three-layered memory foam system plus individually encased coils giving superior spinal alignment while simultaneously reducing motion transfer so your guest won't disrupt each other's peaceful slumber
10.Tuft & Needle Hybrid
Last but not least, we have yet another great option from Tuft & Needle. The Tuft & Needle Hybrid is an affordable and comfortable option, perfect for guests who are picky about their comfort but don't want to spend a lot on a mattress. This hybrid bed has individually wrapped coils that provide superior support while the adaptive foam conforms to your guest's body shape.
In conclusion, providing your guests with high-quality mattresses helps ensure they have a comfortable and pleasant stay in your home. These top 10 guest room mattresses from InnMattress offer exceptional comfort, support, durability, and value for money so you can rest easy knowing that you're offering the best sleep experience for those visiting you at any time of year – whether for short or extended stays.
FAQs
What are the top features to consider when choosing a mattress for a guest room?
When choosing a mattress for a guest room, you should consider factors such as comfort, durability, support, and size. It's important to choose a mattress that provides good support without being too firm or soft, as this can lead to discomfort and poor sleep quality. Additionally, opt for a durable mattress that will withstand frequent use without losing its shape or support over time.
Are foam mattresses suitable for guest rooms?
Yes, foam mattresses can be an excellent choice for guest rooms due to their lightweight design and supportive properties. Foam mattresses contour to the body's natural curves while providing ample support where it is needed most. Additionally, foam mattresses are often more affordable than traditional innerspring models while still offering comparable levels of comfort and durability.
How do I clean and maintain my guest room mattress?
To keep your guest room mattress clean and comfortable over time, it's important to practice proper maintenance techniques such as regular vacuuming and spot cleaning stains as they occur. To remove dust mites or other allergens from the surface of your mattress, use a vacuum cleaner with an appropriate attachment or invest in a specialized hypoallergenic cover designed specifically for mattresses.