As a mattress expert and editor at Innmattress, I know that choosing the right foundation is just as important as selecting the perfect mattress. A good foundation can enhance your sleep quality by providing optimal support, stability, and durability to your mattress. However, not all foundations are created equal – especially when it comes to memory foam mattresses.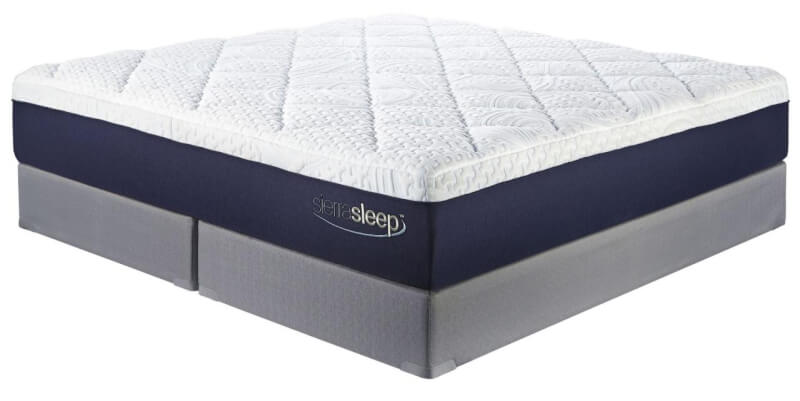 In this article, I'll share our top picks for the best foundations for king memory foam mattresses. We've scoured the market to find products that meet our criteria for excellent performance, quality construction, and user satisfaction. Whether you're looking for an adjustable base or a classic box spring foundation, we've got you covered.
What to Look For in a Foundation?
Before we dive into our recommendations, let's take a closer look at what features you should consider when shopping for a foundation:
Sturdy Construction: The foundation must be firm enough to provide stable support without sagging or collapsing over time.
Compatibility with Your Mattress: Your foundation's size and load capacity must match your mattress's dimensions and weight requirements.
Durability: You want something that will last long-term without losing its shape or functionality
Noise Reduction: Squeaky beds could disrupt sleep; therefore noise reduction is important if you have sensitive ears or if your partner frequently moves throughout the night.
Adjustability Features (Optional): If you prefer reading in bed or suffer from back pain- an adjustable base can help aid in preventing these issues.
Top Picks
Now that we know what factors make up an effective foundation let's explore some of our favorite recommendations:
1) Amerisleep Adjustable Bed+
The Amerisleep Adjustable Bed+ is one of the most popular choices on InnMattress because it provides comfort customization through various options such as zero-gravity positioning, massage function, and programmable memory setting for your preferences. The bed is also known for its durability and sturdy structure- ensuring that it will last you a long time.
2) Zinus Smartbase Elite Metal Platform Bed Frame
The Zinus Smartbase Elite Metal Platform Bed Frame is an excellent choice for those who prefer more affordable options but do not want to sacrifice quality. It provides sturdy support without needing tools or additional parts, can be assembled in minutes and has the added benefit of being noise-free!
3) Saatva Classic Mattress Foundation
If you're looking to add a luxurious touch to your bedroom décor combined with reliability, then the Saatva Classic Mattress Foundation might be perfect for you. This classic foundation features an attractive design that matches various styles while providing durability due to its steel frame construction.
4) Avocado Organic Latex Foundation
If eco-friendliness and sustainability are important factors when choosing foundations, then look no further than the Avocado Organic Latex Foundation – made entirely from natural materials like wood & latex. In addition to offering eco-friendly benefits- it's also impressively durable as well compatible with most mattresses.
Conclusion
A good foundation should complement your mattress by providing stable support underneath it so that you can enjoy a comfortable night's sleep. Considering what sets each foundation apart- whether affordability, modern amenities or sustainability – we have suggested four choices covering different requirements everyone may need.
When choosing which option suits best always consider our suggested criteria of compatibility with mattress sizes/weight capacity along with sturdiness/durability. A great foundation choice will enhance rather than detract from your entire sleeping experience, so choose wisely!
FAQs
What is a foundation, and why do I need one for my memory foam mattress?
A foundation is the base that supports your mattress. A good foundation will provide stability, support, and even weight distribution to ensure that your mattress performs as intended. For memory foam mattresses, a solid foundation is critical to prevent sagging or uneven wear.
Are all foundations suitable for king memory foam mattresses?
No, not all foundations are suitable for king memory foam mattresses. When choosing a foundation, it's important to consider factors such as weight capacity and support, as well as any specific requirements or recommendations from the manufacturer of your mattress. Generally speaking, a strong and sturdy platform bed with slats no more than 3 inches apart or an adjustable bed frame can be good options.
Can I use my existing box spring with a king memory foam mattress?
It depends on the condition of your existing box spring. If it's in good shape and provides adequate support without sagging or other signs of wear and tear, then you may be able to use it with your new king-sized memory foam mattress. However, if your box spring is old or damaged in any way, it's best to replace it with a new foundation that will provide better support and help extend the lifespan of your new mattress.